1936 & 1940
At the bottom of the photograph is The Great Eastern Railway also known as the Stour Valley Line, which operated from 1865 until it's closure in 1967. The Sudbury section is now a Nature Walk.
In the middle of the photograph is Quay Lane with the Gas Works which closed in 1968, when Sudbury was connected to North Sea Gas.
Just across from the bowling club is a warehouse operated by The River Stour Navigation Company until 1913. In 1981 the warehouse was converted into The Quay Theatre.
Close to the warehouse the river basin was filled in and is now part of the Quay Theatre and Granary Car Parks.
Photograph was taken in 1936.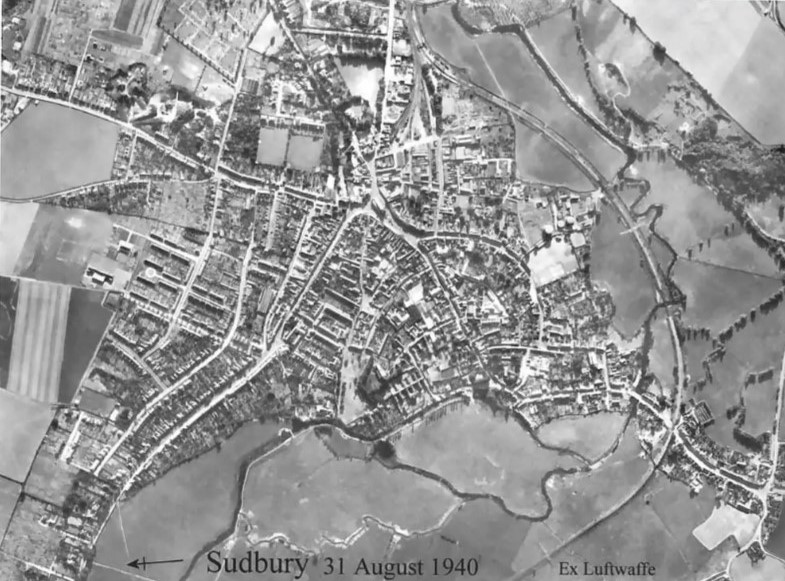 Towards the middle right of the photograph the Bowling Club and Cricket Ground can be seen together with the Gas Works in Quay Lane, further right again the river Stour is seen snaking its way around Sudbury with The Great Eastern Railway curving its way from Sudbury Station at the top of the photograph towards Long Melford and then onto Cambridge.
Photograph was taken on the 31st of August 1940 by a passing Luftwaffe reconnaissance aircraft.